Welcome to the 2018 LPGA Women Who Play Events Portal
Welcome to the 2018 EWGA Events Portal.
Select from the following to go to specific portal pages for these events:
* EWGA Cup
Return to the EWGA membership portal (need hyperlink)
LPGA Women Who Play Events
At LPGA Women Who Play, we strive to offer a variety of options for women to participate in golf as they choose.
For fun, for competition or for business, let LPGA Women Who Play be your resource for all things golf at both the local and national level.
Interested in participating in golf/social events? LPGA Women Who Play local chapters host a variety of casual events, weekly playing opportunities, clinics, competitions and golf leagues. Events are offered for all skill levels from beginner to advanced.
If competition is what you are searching for, look no further. LPGA Women Who Play offers several competitive golf events, played both regionally and nationally, that welcome golfers of all levels.
Golf and business... LPGA Women Who Play hosts networking opportunities and conducts on-line events with access and insights from business leaders to golf instructors all intended to offer valuable tools to use on and off the golf course.
No matter why you play golf, it's easy to get started! Decide which option fits your schedule, sign up and go! Don't wait...join today! To discover what's happening in your community, select a Chapter closest to you.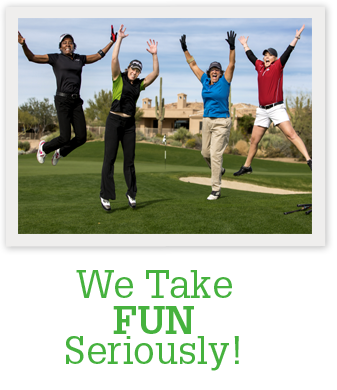 LPGA WOMEN WHO PLAY CHAMPIONSHIP
Now in its 22nd year, the LPGA Women Who Play Championship is the largest women's amateur golf tournament of its kind with more than 2,400 members participating. With 5 flights of Stroke Play Competition and Inter-Chapter Team Scramble formats, this competitive event appeals to members of all skill levels. Qualifying starts at the local chapters then moves on to 15 district semi-finals. Finalists will hen move on to compete in the national LPGA Women Who Play Championship. This year, the Championship Finals will be played at Innisbrook Resort, Palm Harbor, FL on October 12th and 13th.
The LPGA Women Who Play Cup is a match play event played in two stages. Eight two-day regional qualifiers held in September followed by a national Cup Final. Teams of eight women compete in Four Ball and Singles Matches with a total of 400 competitors advancing through from the qualfiers. The 2018 Cup Finals will be played at Horseshoe Bay Resort, Horseshoe Bay, TX on November 2nd and 3rd. Visit the LPGA Women Who Play Cup website to learn more.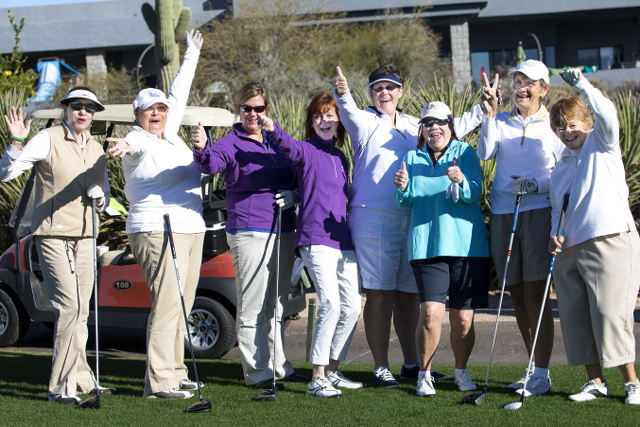 2018 Competitive Schedule Released
IMPORTANT NOTICE -- SIGN IN VIA MEMBER CLUBHOUSE
When attempting to register for any of the LPGA Women Who Play events, please do NOT attempt to sign in using the Golf Genius Sign In option.
Please start out at the Member Clubhouse (and then click on MyEvents), or when viewing an event, click on the Register Now button (which will take you to the Member Clubhouse to sign in).